On-Demand Webinar
Accelerating the ATO Process by Using Continuous Compliance
How government IT can leverage continuous compliance
IT practitioners and managers in the US government are challenged with delivering high-quality applications quickly while maintaining compliance with a plethora of federal standards and certifications such as FIPS 140-2, FISMA, FedRAMP, and more.
Public Sector Government departments, as well as many private companies who do business with them, must comply with the Security Technical Implementation Guide (STIG) published by the Defense Information Systems Agency (DISA). Compliance to these standards greatly slows their ability to deliver infrastructure and applications and align their current environments to a government approved "Authorized to Operate" state. To deliver value at velocity, integration of compliance into their development and operational processes accelerates those deliverables and aligns their specific production environments to the desired state.
In this session Chris Medina, Director and GM Public Sector Sales Chef Software, will discuss how government IT can leverage compliance-as-code to make not only ATO easier, but allow agencies to maintain continuous compliance.
Check out the on-demand webinar to learn about:
What does compliance as code really mean
How Continuous Compliance is achievable
How public sector government departments and supporting organizations can leverage both compliance-as-code to make ATO easier to obtain and maintain.
Presented By: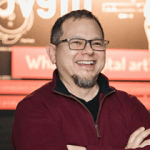 Chris Medina
Solution Architect Sr. Manager
Progress Software
Register Now