On-Demand Webinar
Compliance Automation to the Rescue
Exploring the Human Free Zone
In software, there is configuration management, deployment tools, and lean/agile processes born out of automation principles established to automate what we have come to know as "The Software Factory". Utilizing automation reduces software errors and increases reliability and productivity by allowing the work performed to scale to hundreds and even thousands of systems.
How does automation impact the security of the infrastructure in our software delivery pipeline? How can we remove the human threat mostly or entirely from production by enforcing a single path to production via CI/CD pipelines? How do organizations build and deploy signed artifacts and provide system hardening including explicit removal of human/remote access?
Automation to the Rescue - There are human processes that should be fully or at least partially removed to optimize software effectiveness, security and efficiency: Code and pipeline, Artifact deployment, and Automated access.
In this roundtable webinar, Chris Medina – Director of Public Sector Practice – Chef at Progress Software will discuss the Human Free Zone of compliance automation and its impact to the efficiency of organizations in automating their security and compliance efforts.
Watch the on-demand webinar to learn how:
Automation can help secure and maintain infrastructure under continuous compliance
The Human-Free Zone and a Compliance-as-Code approach can impact organizations from different highly regulated industries
Presented By: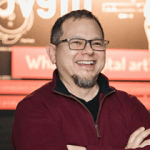 Chris Medina
Solution Architect Sr. Manager
Progress Software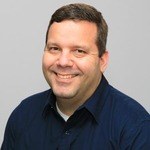 Alan Baptista
Product Marketing Manager
Progress Software
Register Now