Webinar
Continuous Delivery: Every Team. Every Change.
Incorporating All Change Events Across All Teams
IT innovation comes with both risks and rewards. Continuous delivery (CD) balances the innovation you need against those risks. Frequent, small, versioned changes are pushed across a release pipeline, and everything is automated and tracked, ensuring innovation at the pace the market demands.
In this webinar, Chef's Scott Ford, Solutions Architect, and Nick Rycar, Technical Product Marketing Manager, will showcase how you can scale continuous delivery across all change events and reduce security breaches, remediate failures, and innovate faster.
Watch on-demand to learn how to:
Incorporate all change events across Dev, Ops, and Security into your CD pipeline
Take a model-based approach to application packaging and dependency mapping
Automatically rebuild applications and monitor for new application versions
Presented By:
Scott Ford
Solutions Architect
Progress Software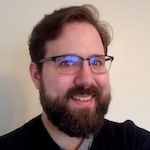 Nick Rycar
Senior Technical Product Marketing Manager
Progress Software
Register Now