Webinar
Deliver DevSecOps on Microsoft Azure
Using Chef InSpec for Cloud Security Best Practices
Cloud computing has provided organizations with tools to create and scale environments with the push of a button. However, to fully realize these benefits, it's imperative for organizations to understand security challenges unique to the cloud and to have a plan in place to ensure those challenges can be addressed effectively.
Chef provides solutions to detect and correct issues in on-premises and cloud environments alike, providing a unified workflow for auditing and configuring entire estates, which enables organizations to do business at enterprise scale.
In this webinar, Nick Rycar, Chef's Senior Technical Product Marketing Manager, will showcase how to use Chef InSpec to scan an Azure instance, flag possible issues, and outline mitigation steps to best manage cloud security.
Watch on-demand to learn how to:
Run a Chef InSpec scan on Azure
Enable validation of cloud environments against trusted standards with Chef InSpec
Maintain observability of security posture across cloud environments
Presented By: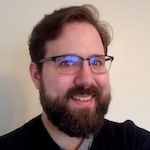 Nick Rycar
Senior Technical Product Marketing Manager
Progress Software
Register Now