Webinar
Exit Strategies for Windows Server 2008 End-of-Support
Don't Keep Your Legacy Applications in a Holding Pattern
With less than six months until the end-of-support date for Windows Server 2008, many organizations are coming to the realization that they may end up having to budget for an extended security support agreement. Don't get stuck paying more for technology with declining value! There is another option.
In this webinar, Chef's Trevor Hess, Lead Partner Solutions Architect, and Dan Choquette, Director of Services, will showcase how a major airline was able to capture and re-package their ASP.NET applications running on Windows Server 2008 and pipeline them to Azure in less than three hours. Whether your applications are still being worked on or if the teams have long since moved onto other projects, Chef can help you document, package, and pipeline your legacy applications and their dependencies onto modern systems.
Watch now to learn how to:
Migrate your applications without doing a rewrite
Eliminate runtime and dependency issues
Accelerate DevOps adoption and realize the full value of the cloud
Register now for on-demand viewing!
Presented By: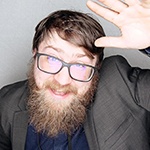 Trevor Hess
Senior Product Manager
Progress Software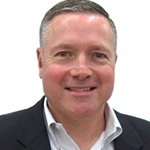 Dan Choquette
Director of Services
Progress Software
Register Now