On-Demand Webinar
Harden Your Systems and Reduce Vulnerabilities
Leverage Chef CIS aligned benchmarks as the base for automating security.
System hardening has become the catch all term for the methodologies and tools used by an organization to reduce the risks of security attacks on their digital infrastructures. In general security teams develop policies for securing digital infrastructures that are then implemented by supporting IT teams. To create these policies many security teams' leverage benchmarks created by the Centre for Internet Security (CIS) and Defense Information Systems Agency (DISA). These benchmarks are provided as PDFs file which organizations then need to figure out how to implement on their own.
Chef enables organizations to deliver secure, hardened infrastructure and applications to nearly any environment. We do this by providing an easy-to-use framework for expressing security and compliance policies as code that can be easily integrated as part of automated DevOps workflows.
Join the webinar to learn
What is security functional testing and system hardening
Introduction to Chef's policy as code approach to system hardening
How Chef helps client scale the adoption of CIS and DISA STIG Benchmarks across their entire digital estate
Presented By: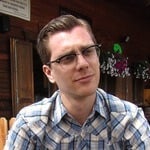 Tim Smithh
Product Manager, Chef Infra
Progress Software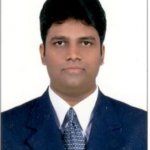 Sharan Rayakar
Principal Product Manager
Progress
Register Now