On-Demand Webinar
July 2021 Partner Webinar
How Chef Compliance can help multi/hybrid Cloud workflows meet and maintain Compliance
Enterprise Companies with hybrid and multi cloud workflows are often subject to Federal, Financial and other market place compliance rules and regulations that need constant fulfillment. They have a first-hand understanding of just how difficult and time-consuming it is to align modulating security policies and/or complete an audit on varying production systems. 
Adopting a continuous compliance approach allows organizations to save time, effort and cost by providing a comprehensive view of their security posture at any time. With Chef Compliance, teams can enter an audit cycle knowing their exact compliance posture across multifaceted environments on demand, rather than being surprised by auditors who find weak points and variations due to different workflows and services. Compliance issues or policy breaches can be quickly identified, and remediation of problems can be done even before auditors show up, demonstrating how compliance has evolved and improved over time. 
In this webinar, Chris Medina – General Manager of Public Sector will talk about Chef Compliance and how it can be leveraged to adopt Continuous compliance practices for comprehensive Security Compliance in complex Cloud environments.

Additionally, we have some exciting news about the criteria for ChefConf'21 Partner Awards!
Check out our on-demand webinar to learn about:
How Chef Compliance can help reduce audit time and security alignment effort with Continuous Compliance
How Chef can provide organizations with hybrid-cloud compliance visibility
Explore practical examples of how Chef Compliance keeps organizations compliant
Presented By: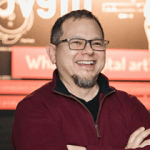 Chris Medina
Solution Architect Sr. Manager
Progress Software
Register Now