On-Demand Webinar
AWS Marketplace: Deploy Chef in Minutes!
Get started with Progress Chef in the AWS Marketplace.
Public clouds are becoming the preferred runtime for more and more organizations. Chef understands this and has been working hard to make it easier to try and consume Chef products via cloud marketplaces like AWS. With just one click you can deploy Chef from the AWS Marketplace and be up and running in around 30 minutes.
Join Progress Chef Marketplaces Product Manager Sudharshan Kaushik Kannan as he takes you through a quick and easy tour of Chef's AWS Marketplace offerings:
Chef Offers: Available Chef offerings on the AWS Marketplace
AWS Credits: How to use your credits and apply them towards your Chef purchase
Getting Started: Steps for getting up and running in AWS
Presented By: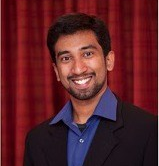 Sudharshan Kaushik Kannan
Product Manager
Progress Chef
Register Now