On-Demand Webinar
Reaching Continuous FFIEC Compliance
How Chef Compliance can help reach FFIEC Compliance
Financial Services Companies, especially banks are subject to Federal Financial Institutions Examination Council (FFIEC) compliance rules and know how difficult and time-consuming audits can be. 
Adopting a continuous compliance approach allows organizations to quickly answer audit questions at any time. With Chef Compliance, teams can enter an audit cycle knowing their exact compliance posture, rather than being surprised by auditors who find weak points in their environment. Compliance issues or policy breaches can be quickly identified, and remediation of problems can be done even before auditors show up, demonstrating how compliance has evolved and improved over time. 
In this webinar, Chris Medina - Solution Architect Sr. Manager and Alan Baptista, Sr. Product Marketing Manager - Compliance will talk about Chef Compliance and how it can be leveraged to adopt Continuous compliance practices for comprehensive FFIEC Compliance.
Check our on-demand version to learn about:
How Chef Compliance can help with Continuous Compliance
How Chef may help organizations become FFIEC compliant
Explore practical examples of how Chef Compliance keeps organisations FFIEC compliant
Presented By: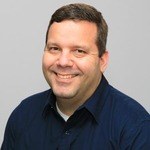 Alan Baptista
Product Marketing Manager
Progress Software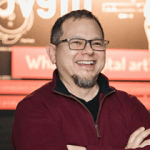 Chris Medina
Solution Architect Sr. Manager
Progress Software
Register Now