On-Demand Webinar
DevSecOps Roundtable: The New Frontier for Automation
DevSecOps Roundtable
DevSecOps practices accelerate the pace of digital transformation but introduce new challenges to maintaining security and compliance. Traditional approaches risk slowing software delivery, exacerbating audit pain, and leaving organizations with an incomplete view of security or compliance posture.
Fortunately, there is automation. Automation is a cornerstone component of DevSecOps because it allows Developers, Security and Operations professionals to efficiently delivery value instead of focusing on error prone, manual, repetitive work. Code serves as a common source of truth, shared as a common language among the teams and can be used to codify and automate infrastructure configuration, security, and compliance.
In this roundtable webinar, Chris Hughes, Principal Cybersecurity Engineer at Rise8, Chris Medina - Solution Architect Sr. Manager at Chef and AJ Yawn – Co-Founder and CEO at ByteChek will discuss DevSecOps practices from soup to nuts.
Check out our on-demand webinar to learn:
What DevSecOps really means
How DevSecOps and Automate can help deliver continues compliance or security
How DevSecOps practices can impact organizations from different industries
Presented By: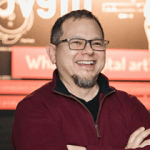 Chris Medina
Solution Architect Sr. Manager
Progress Software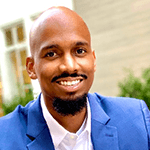 AJ Yawn
Co-Founder and CEO
ByteChek

Chris Hughes
Principal Cybersecurity Engineer
Rise8
Register Now