On-Demand Webinar
Using Chef Automate for Infrastructure Management
Reduce management overhead, simplify multi-server implementations & streamline compliance
Chef Automate started as UI- based reporting site for Chef Infra and InSpec has since evolved into an enterprise management, analytics and integration hub for all Chef solutions. Today, Chef Automate provides a graphical reporting and management console for Chef Infra Client and Server; and will replace Chef Manage which will be deprecated at the end of 2022.
During this event, you'll learn about and see live demos about current Chef Infra capabilities in Chef Automate including:
Chef Infra Client Run Status: See a summary of node statuses: failed, successful, or missing, as well as the total node count on-prem, in the cloud or at the edge.
Chef Infra Server Details: Add organizations to each server; search/find/review cookbooks, roles, environments, data bags, and clients for each organization; and check Policyfiles.
Role-Based Access Controls: Provide specific rights to different members of your team and create projects that group users and resources for fine-grained control.
Key Integration Abilities: Integrate notifications and data feeds with tools you already use, like ServiceNow, Slack, Elasticsearch, and Web hooks.
Check out our on-demand webinar to learn about
Key advantages of using Chef Automate in conjunction with Chef Infra
Chef Automate's current capabilities and how to use them
How to get started using Chef Automate and Chef Infra Server together
This event is a must for anyone using Chef Manage or looking to get a better understanding of the full Chef Infra-related capabilities of Chef Automate.
Presented By: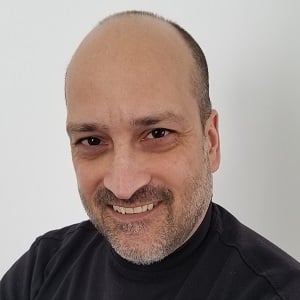 John Tonello
Technical Product Marketing Manager
Progress Software
Register Now