Our third annual user conference is going to be a tremendous event.
In addition to dynamite talks, presentations, and meet-ups (featuring GE Capital, Yahoo, and many more), On Tues., April 15, #ChefConf is hosting an incredibly diverse and hands-on day of training, with multiple full day and half-day options available.
Over the next few weeks we'll be highlighting each of the #ChefConf workshops and the unique learning opportunity they each present.
First up, Dave Zwieback's full-day workshop "Awesome Postmortems" is sure to please, and educate, and pleasingly educate, and be, well, awesome. Here's what Dave has to say,
"We have to eliminate the 'who's to blame' aspect of postmortems and turn these events into real learning experiences, instead of witch hunts. By focusing on the how, not the who, we can learn so much more, with much less pain."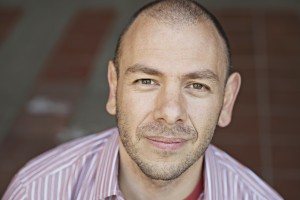 Dave has been managing large-scale, mission-critical infrastructure teams for more than 17 years. Currently the VP of Engineering at Next Big Sound, he was previously the head of infrastructure at Knewton, managed UNIX Engineering at D.E. Shaw & Co. and enterprise monitoring tools at Morgan Stanley. He even ran his own infrastructure architecture consultancy for seven years.
Dave's "Awesome Postmortems" will be a full-day, practical, and hands-on workshop including training on:
Making postmortems blameless
Collecting the necessary data before the postmortem
Communicating effectively in a charged, high-stakes conversation of the postmortem
Determining the real root cause (yes, there is such a thing) and conditions of the outages
Recognizing and mitigating the effects of stress during outages (including measuring Stress Surface)
Cognitive biases during postmortems Writing up a postmortem (internal/external)
Dave explains, "It's really all about the experience. I've seen, even caused, my fair share of outages, and postmortems can be really unbearable. They don't have to be. They can actually be a really awesome experience that brings teams closer and leads to better infrastructure management."
So, if you're looking to improve your own postmortems, then Dave's workshop is definitely for you. More info here. Register here.
See you at #ChefConf in April!