Analyst Report
Progress Chef Recognized as a 'Leader' and 'Forward Mover' in the 2022 GigaOm Radar for Policy as Code
2022 GigaOm Radar for Policy as Code Solutions
Progress Chef named a Leader and Forward Mover in the GigaOm Radar report for Policy as Code. The report concludes Progress Chef as an ideal Policy as Code solution for current users, and how our open-source community will offer continued support for users unfamiliar with the platform.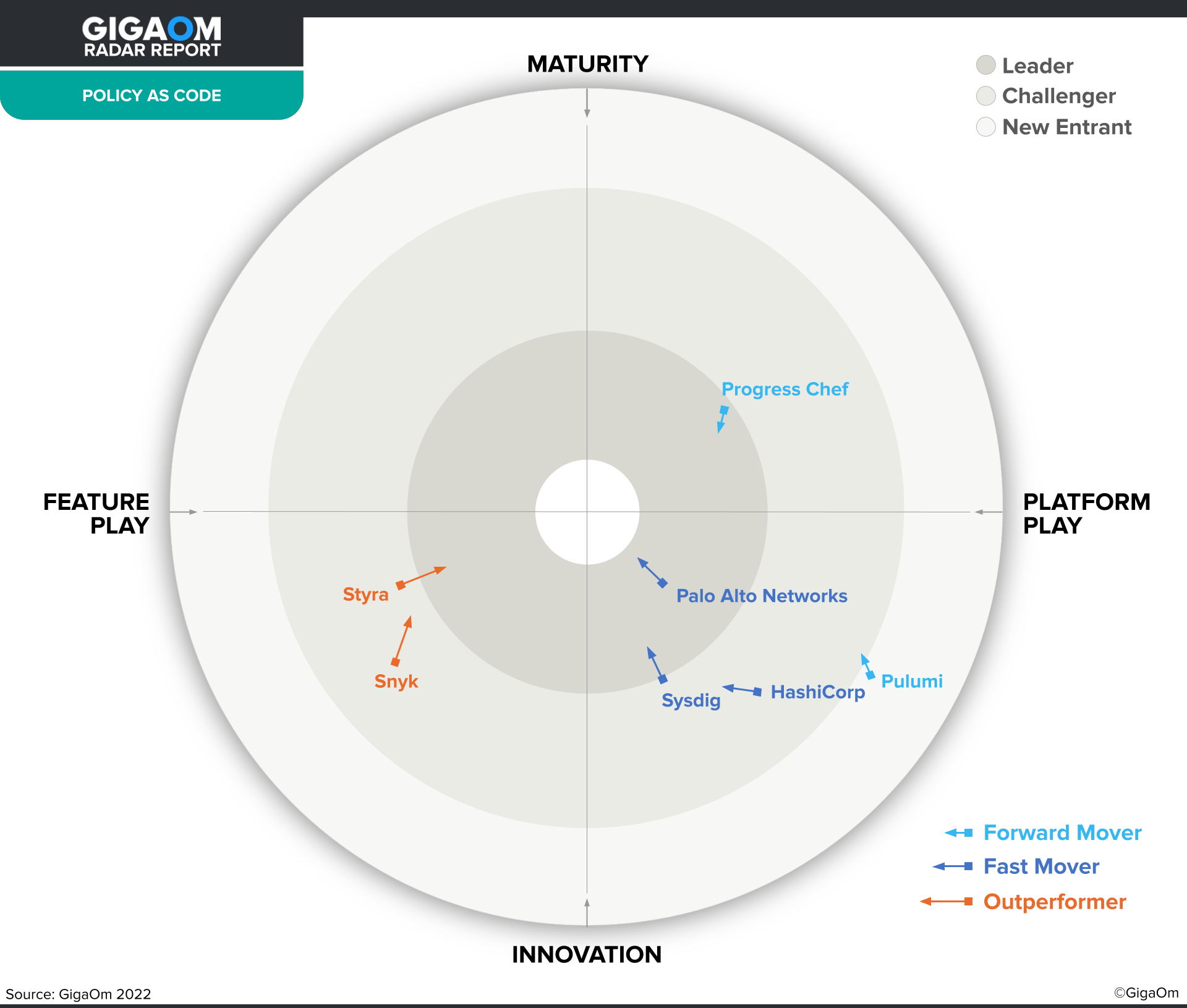 KEY HIGHLIGHTS
Progress Chef received top scores for its Infrastructure Provisioning Policies, Runtime Enforcement & Drift Detection, Scalability, and Availability.
The biggest strength of Progress Chef are policy compliance and drift reporting capabilities for managed and unmanaged infrastructure environments that provide a unified view across all infrastructure components. Also, Configuration remediation capabilities for managed infrastructure environments that speed up enforcement of policy changes.
The report states - "For organizations that aren't yet using Chef tooling, it might be a big leap to use this solution solely for the purposes of policy as code management. But for existing Chef users, leveraging InSpec for policy management and Chef Automate as the central control hub for automating regular compliance, drift and remediation efforts could be a natural fit."
Download your complimentary copy of this report to know why the analyst recommends Progress Chef as a good choice for enterprises for adopting Policy as Code.