Some history…
In June of 2008, Adam Jacob, Barry Steinglass, Nathan Haneysmith, and I set out to (as Nathan put it) "Bring Infrastructure Automation to the Masses". We were building what we believed could become the central configuration utility for the world's infrastructure. Adam created Chef while we were still a consultancy called HJK Solutions, a time when Barry wrote frequent checks to cover payroll, Nathan worked constantly to cover clients, and I wasn't getting paid at all.
Over a beautiful Seattle summer we wrote & refined the business plan and our pitch, some of our best meetings happend sitting in Cal Anderson park by my apartment. (We also had a ton of help from our first advisors: Nathan Torkington, Scott Ruthfield, and Benjamin Black.)
We finally incorporated Opscode on September 12, 2008 (my birthday BTW) with me as founding CEO. We went on the VC fundraising roadshow for several months right as the stock market was crashing, and I remember giving our pitch to Bill Bryant of DFJ when it hit 6700. Nobody was getting funded and it looked pretty grim. Then Bill Bryant & Josh Stein at DFJ made a big bold bet on us, we got amazing support from a few early contributors, convinced our now-CTO Christopher Brown to join, and started building the company we are today.
It has been awesome!
Since then…
Opscode has grown to almost 40 employees in 5 states… with plans to double quickly. (We're hiring BTW!)
Over 400 individuals & 80 corporations are open source contributors to Chef.
Chef has been downloaded hundreds of thousands of times at thousands of companies.
Over 5,000 organizations have signed up for Opscode Hosted Chef (OHC).
Big enterprises want Opscode Private Chef (OPC), which we launched a few weeks ago.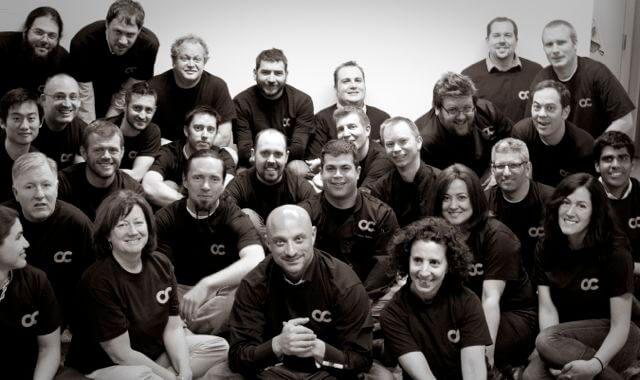 Opscode is growing "up and to the right", and we needed to start moving faster & better as a company to meet the challenges & opportunities ahead of us. We realized that Opscode needed a leader whose experience & passion for scaling businesses matched our own for scaling infrastructure.
Because the company was doing well, we had a special opportunity to take our time and recruit from extremely high caliber candidates for the job. We enlisted the help of Peter Steinle at Kindred Partners, who ran our search for several months and met with a number of exceptional people. (I'll be writing a post on how this kind of process works later.)
Introducing Mitch Hill, Opscode's new CEO
A few months before starting the formal search, we were introduced to an executive named Mitch Hill. Mitch's last job was CEO of Avanade, a global IT services company which now has over 11,000 employees and over $1.4 billion in revenue. Mitch was looking for another company to help grow into a huge success, and he thought that company could be Opscode.
We met frequently with Mitch, and every time we liked him more. It quickly felt like he could be part of the team. He began talking about our community and how unique and important it is, how critical it will be to help big enterprises understand the cultural & technology changes ahead of them, and the kind of company-building activities we needed to be planning for. Mitch understood Opscode, the team, our customers, our amazing community, the power of our product, and the huge opportunity that we have ahead of us.
After a 6 month long interview process, I'm proud to say that Mitch Hill is my successor as CEO of Opscode.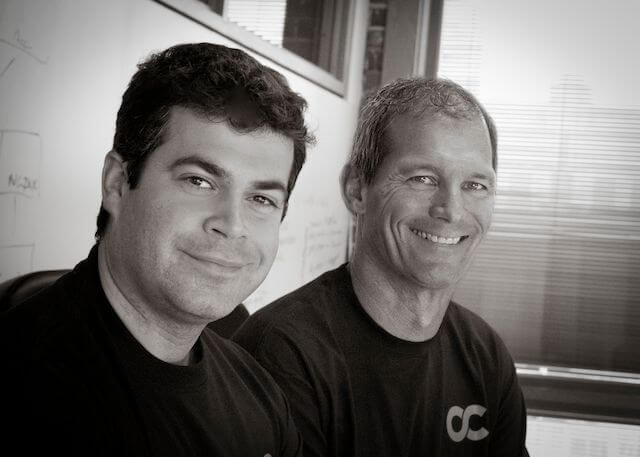 Here's Mitch's full bio:
Mitch brings more than 30 years of executive leadership experience in high-growth, technology companies. He previously served as CEO of Avanade, a technology services joint venture between Accenture and Microsoft, and was responsible for launching the company in 2000. As the founding CEO of Avanade, he led the team that created a billion-dollar technology services firm successfully providing infrastructure, development and business solutions built on Microsoft technology. He was also managing partner for Accenture's electronics and high tech business in the western United States. Since retiring from Avanade he has served as an advisor to a number of technology start ups in the Pacific Northwest. Mitch earned a Bachelor of Science in Economics and Information Systems from California State Polytechnic University in Pomona.
My new role as Chief Community Officer
I'm excited to say that my new role is Opscode's Chief Community Officer. I'll be dedicating my focus over the next year to stewarding our community and launching and expanding programs for our contributors, customers, partners, and the technical community at large. I'll be talking about this much more in the weeks ahead.
In the meantime, you can read the official press release, reach out in the comments or on twitter, or send an email to jesse [at] opscode.com.