Author:
Jeremy Werkau
Jeremy runs the Support team at Chef. He's spent the last 18 years leading IT, Ops and Support teams and is no stranger to the odd 2 AM page! He has a strong commitment to customer success and enjoys geeking out whenever possible.
---
Monitoring Disk Space
In 2016, the Chef Support Team marked 147 tickets as being related to inadequate disk space. That's about one ticket every two days. When your system is out of capacity, usually your system is down. It's hard to deliver applications at velocity when you're offline.
Read more
---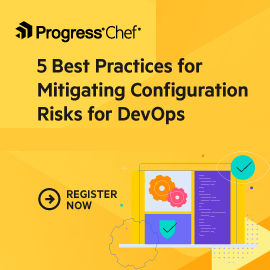 FOLLOW @CHEF