A few of you may have seen the news a couple months back that LAN, a leading Latin American airline, is using Opscode Hosted Chef to configure, manage and automate its data center supporting operations for LAN.com.
What you haven't seen (until now) is that as LAN.com looks to take their use of Chef to the next level, our own Mandi Walls spent some time onsite helping the LAN.com get even more serious with Chef.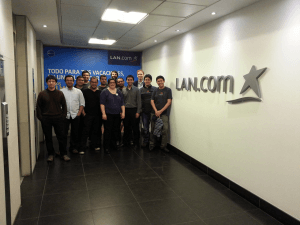 If you're a Chef customer like LAN who wants to step it up a notch (or seven), Mandi and an awesome cast of experienced Opscode consultants are ready to help. Just go here and we'll hook you up.
Or, check out our training schedule here.