If you've been to ChefConf before, you know it's not your typical tech conference. If you haven't, this is your year. Our annual get together is like a huge family reunion open to everyone that celebrates a vibrant and passionate community of revolutionaries, game-changers, and disruptors.
ChefConf 2016 takes place July 11-13, in beautiful Austin, TX, bringing together 2,000 IT leaders, practitioners, and innovators from the Chef and wider DevOps communities. We'll present an invigorating blend of technology and local Austin experiences to engage and energize you no matter your interests, whether League of Legends, BBQ, both, or something in between.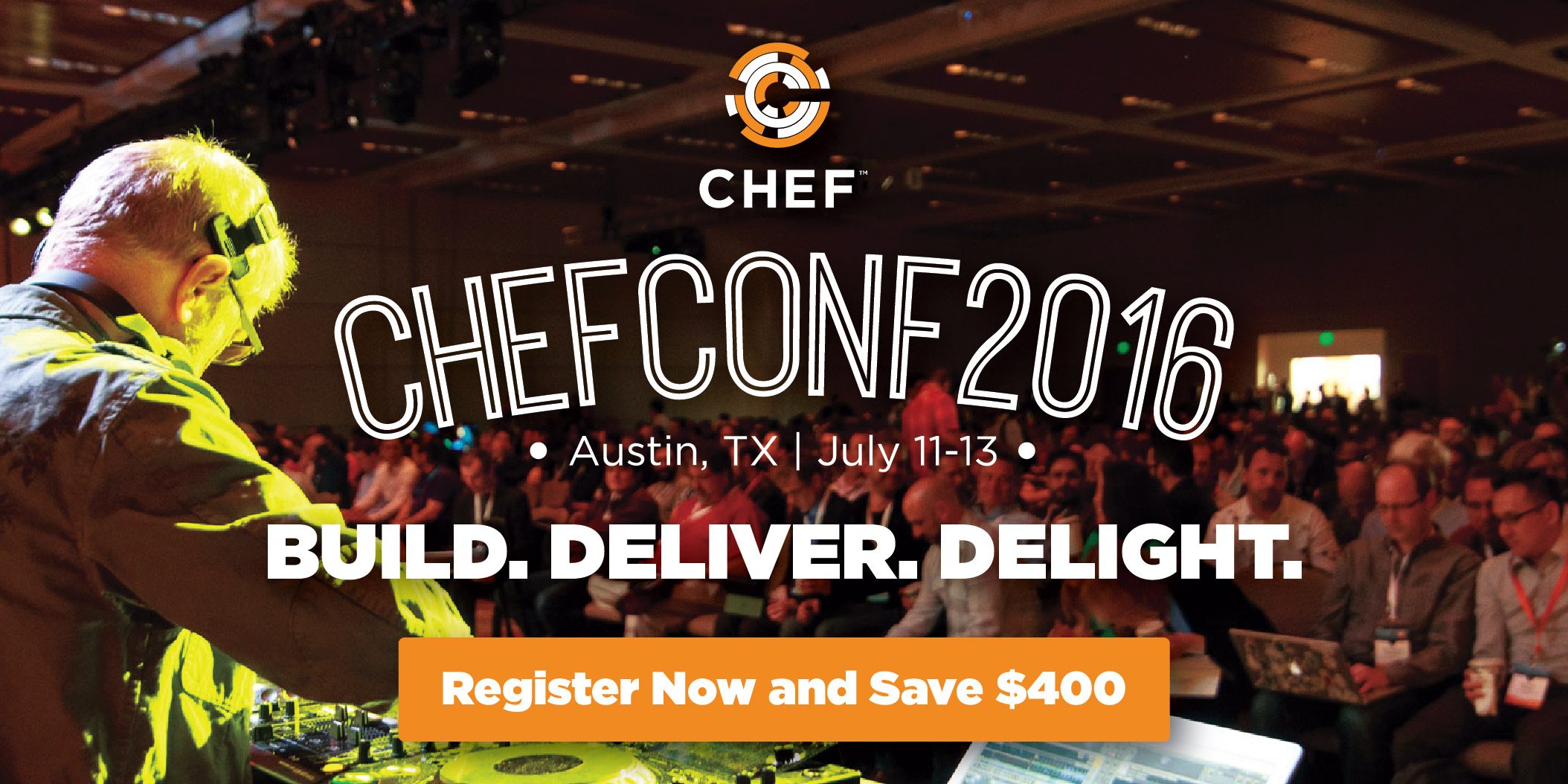 Three lively days will be filled with learning about and sharing the culture and practices that support the DevOps workflow, infrastructure automation, and continuous application delivery. We'll have inspired discussions, collaborative presentations, and in-depth technical training. In the end, you'll learn the strategies other organizations have used to successfully put transformation, velocity, and compliance into practice.
The entire event will reach peak-fun the evening of Wed., July 13, with the Chef Community Celebration at a popular SXSW location and Austin classic, the Empire Control Room. This will be the most epic party in ChefConf history and that's no pose, that's a promise.
Now, some important details:
We want to hear from you! The Call for Proposals is now open. The CFP closes Feb. 29, so tell us your awesome idea today!
Visit the ChefConf site to register and save $400 off the standard ticket price before April 15.
Get a sense of the schedule and stay tuned for many more details soon.
ChefConf takes place at the incredible JW Marriott in Austin. You'll love it.
Still don't have enough reasons to attend (or get your boss to approve it)? Check out our Justification Letter.
We're super pumped to be partnering with the artistic and technical communities within Austin to create a conference experience unlike any other. Join us for ChefConf 2016 and join the biggest party in DevOps!