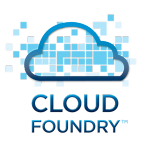 Our friends on the Cloud Foundry PaaS team at VMware just announced that Cloud Foundry now works across multiple cloud providers and is fully deployed and configured with Chef!
Dell now supports Cloud Foundry with Crowbar + Chef
Our partners at enStratus now support Cloud Foundry integrated with Opscode Hosted Chef.
We are working with Cloud Foundry to publish a cookbook on our Community site, as well as to integrate with Opscode Hosted Chef (OHC). This means that you will soon be able to configure and deploy Cloud Foundry to most cloud environments & providers with a single command.
For now, you can find installation tools directly on their github repo, and you will see more from us soon.