Last month at the Electric Cloud user summit, Opscode and Electric Cloud jointly demonstrated an integration between Chef and Electric Deploy.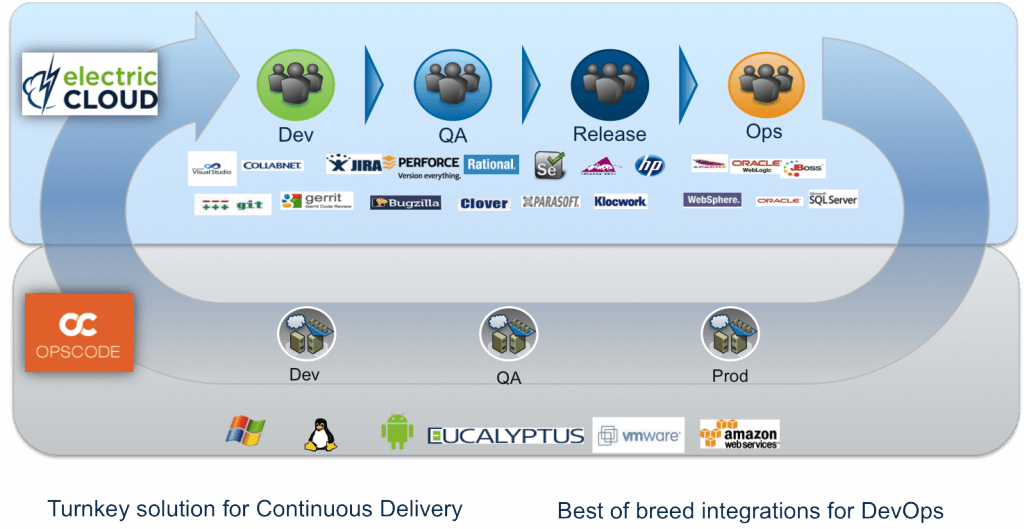 One month later, we have been very pleased with the initial feedback and are ready to publicly showcase the fruits of our labors. Please join us next Thursday November 29th at 10am PT for a joint webinar between Electric Cloud and Opscode.
We think the rubber meets the road for DevOps when application automation tools work alongside infrastructure automation tools in a way that makes actual sense for customers. Who wouldn't want higher quality code, delivered faster, and deployed onto similarly automated infrastructure? In the webinar, we will demonstrate how Electric Cloud and Opscode Chef can help…
Provision and configure environments in a consistent manner
Model and deploy multi-tier applications in a fail-safe way
Manage the overall release process from Dev to Production
To reserve your spot in the webinar, sign up today!