Author:
Anthony Hodson
Anthony is a Solution Architect at Chef. He enjoys helping companies and their people understand how Chef can improve their velocity and planning those changes with them. When not working he spends his time with his young family, dogs and collection of hobbies (motorcycles, photography, drumming…).
---
Israelis drive to innovate and deliver at DevOpsDays Tel Aviv
DevOps Culture Culture is a funny thing and it influences our lives quietly and constantly. It distinguishes us, binds us together, and gives us a sense of identity. We see couples develop their own cultures. Families have them. Towns, companies and industries all adopt or create cultures.
Read more
---
Chef at DevOpsDays Oslo
On September 5th, Chef sponsored the first ever DevOpsDays Oslo. It was also my first DevOpsDays event. If you've not been to one, let me share my experience and what to expect. Having come from the busy-ness of London, it was a breath of fresh air to leave my hotel in the cool calm Oslo morning.
Read more
---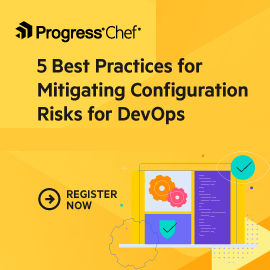 FOLLOW @CHEF