Author:
Amelia Aronsohn, DNSquirrel, DNSimple
Part-time programmer and full-time automator, Amelia is the party's White Mage; with the healing and debuffs to keep the team and systems going.
---
Why integrate Chef and DNSimple?
Chef automates infrastructure, and DNSimple automates domain management. By combining forces, you can use Chef-Infra's consistency guarantees to ensure system naming is done properly across your entire infrastructure, even if you are running it across a heterogeneous collection of hosts. At DNSimple, we use Chef Infra to automate our global infrastructure of DNS servers.
Read more
---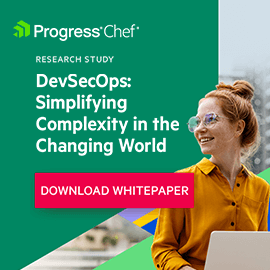 FOLLOW @CHEF