Author:
Davy McAleer
Davy is an engineering manager with Chef and runs the Chef Belfast office, helping build out our Compliance automation content team and Partner engineering group. Before joining Chef he has spent time running engineering teams, support organisations and product management for large telecoms software companies. He dreams of DevOps throughout the land!
---
InSpec compliance profiles for Azure's CIS Benchmark and Azure Cloud Scanner in Chef Automate 2.0
InSpec by Chef is a powerful "compliance as code" tool powered by an ever growing number of compliance profiles and target resources. It enables users to achieve continuous compliance across their IT environments.
Read more
---
Chef's Approach to CIS Critical Security Controls v7.0
The Center for Internet Security (CIS) have just released the latest version of the Critical Security Controls, designed to provide patterns and practices to help protect organizations and data from cyber attacks.
Read more
---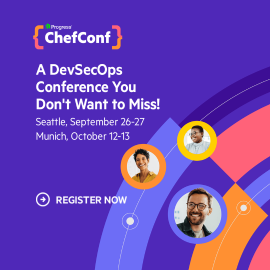 FOLLOW @CHEF