Author:
John S. Tonello
John S. Tonello is a Technical Marketing Manager at Chef.
---
Chef Infra 101: The Road to Best Practices
In this blog post, you'll take a look at some practices that can help you get a running start with your Chef automation and the principle of Policy as Code. It's intended for any IT professional or Chef newcomer.
Read more
---
Using InSpec to Achieve Compliance Automation with Ansible
Auditing systems for continuous compliance is a must, and with Chef InSpec you can analyze any system for problems -- even if it wasn't initially configured with Chef.
Read more
---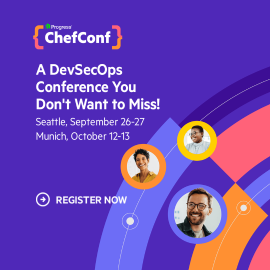 FOLLOW @CHEF