Author:
Jared Quick
Jared is a Software Engineer at Chef. He is currently focused on compliance-related projects, such as InSpec and Train. Prior to joining Chef, Jared held engineering and management positions at Sentry Data Systems. He lives in Northern IN with his family and can frequently be found at local board game events in the area.
---
Improvements for Windows and InSpec
We are proud to announce some major improvements recently implemented in InSpec. Jerry Aldrich and I, two members of Chef's InSpec Engineering team, have added two features which considerably improve performance when used with the Windows platform. Backend Caching Improvements First, we have added backend caching for commands.
Read more
---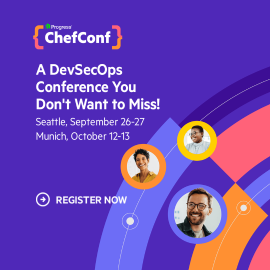 FOLLOW @CHEF