Author:
Justin Redd
Justin Redd has been helping teams improve with DevOps for several years. He currently leads our Western Customer Engineering team.
---
ICYMI | Chef DOJO: Your DevOps Journey Assessment
On Tuesday, February 2nd, I co-presented a live webinar on the Chef DevOps Journey Assessment or DOJO with Thomas Enochs, VP Customer Success. The DOJO is an exercise Chef developed to help companies get better results from their DevOps adoption.
Read more
---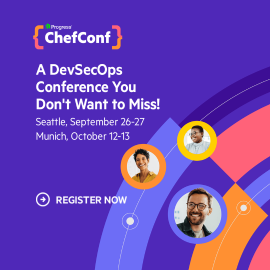 FOLLOW @CHEF