Author:
Justin Carter
Previously composer, performer and high stakes gambler. Currently PaaS/automation/cloud native consultant @starkandwayne and @habitatsh core contributor.
---
Running Habitat Apps on Cloud Foundry
Editors note: One thing that we seek to emphasize with Habitat is choice. Choose your language scaffolding, package your app, and then choose your platform for deployment. In order to provide our users with as many options as possible, we partner with experts on various platforms such as Stark & Wayne for Cloud Foundry support.
Read more
---
Use Shield to backup and restore Redis
In a recent blog post I briefly discussed how to build, export and run a service packaged via a Habitat plan. In this post we will take a look at running Redis and backing it up via Shield.
Read more
---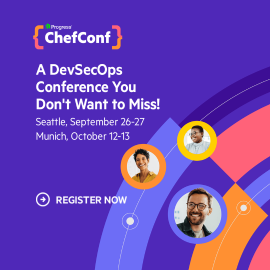 FOLLOW @CHEF