Author:
Kartik Cating-Subramanian
---
ChefDK 0.7.0 Released
Hola Chefs! ChefDK 0.7.0 is now out and ready for consumption at our downloads page. We have numerous features, updates and bug fixes for all of you. To highlight, we have: * a new environment variable `CHEFDK_HOME` that points to cookbook and gem caches. * the latest patched SSL CA certificate bundle.
Read more
---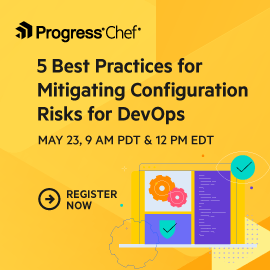 FOLLOW @CHEF