Author:
Mark Mann
Mark Mann has been an IT professional for 18 years. He has held infrastructure design and implementation roles at Siemens, State Farm and Vonage. Mark now works at CloudBolt and assists with delivering hybrid cloud management solutions.
---
Deploy Complex IT Systems in Minutes Instead of Days
Installing and configuring multi-node systems are common enterprise tasks that can require a tremendous amount of time and resources. As technology continues to evolve, so will the need to effectively deploy and manage these systems. Chef and CloudBolt work together to simplify the installation and increase the scalability of these complex systems.
Read more
---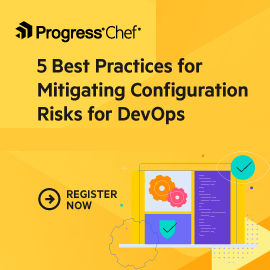 FOLLOW @CHEF