Author:
Noah Kantrowitz
Former Chef Employee
---
Chef Governance & Maintenance
This post originally appeared at https://coderanger.net/chef-governance/ In a way this is a follow-up to my earlier post about the state of community involvement in Chef.
Read more
---
Chef 0.10.2 and 0.9.18 released!
Chef 0.10.2 and 0.9.18 have been released on RubyGems. This is a critical security update to Chef Server and it is recommended that all open-source Chef Server users upgrade as soon as possible. Users of Opscode's Hosted Chef and Private Chef are not affected. For those unable to upgrade the patch is available on GitHub.
Read more
---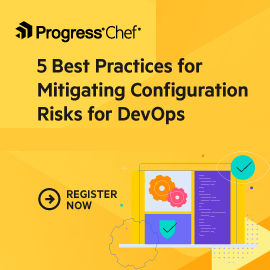 FOLLOW @CHEF