Author:
Paul Cleary, Ecosystem Architect at Venafi
Paul Cleary is the Ecosystem Architect at Venafi, based in Colorado Springs. After joining the cybersecurity industry in 2015 and working on the post-sales side for a few years, he pivoted to Business Development and identified a passion of helping to elevate existing partnerships and forge new ones. Over his career, Paul has helped a number of partners integrate industry-standard security platforms and practices into their products.
---
Consistent, Secure Machine Identities at DevOps Speed
Identity is the new perimeter. Now, cloud services, containers, service meshes and container orchestration platforms all rely on machine identities such as X.509 TLS certificates for secure machine-to-machine communication. However, it's not always easy for developers to include strong machine identities in the fast-paced environments they work in every day.
Read more
---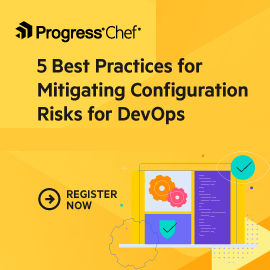 FOLLOW @CHEF