Author:
Sean Carolan
Former Chef Employee
---
Zero to Continuous Automation on Bare Metal Using HPE and Chef
In our last blog post, we gave you an introduction and high-level overview of how Chef Automate and HPE OneView work together to enable cloud-like speed on bare metal hardware. In this post, we'll explore a bit deeper with technical details and code examples.
Read more
---
Manage AWS Instances in Multiple Accounts with OpsWorks for Chef Automate
Many of our users have requested an easy way to bootstrap and manage AWS instances across multiple accounts. In the past, this was difficult to achieve because of strict access restrictions between AWS accounts.
Read more
---
Chef at DevOpsDays Austin 2017
Every year in early May, hundreds of the DevOps faithful gather in the Live Music Capital of the World for DevOps Days Austin, the world's largest DevOpsDays conference. On this cool spring morning at the University of Texas, students clad in Star Wars t-shirts hurry to class.
Read more
---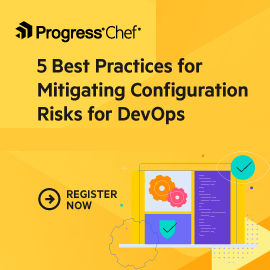 FOLLOW @CHEF