Author:
Stephanie Graves
Stephanie has worked at Chef for nearly two years. Currently, she manages our network of partners in western North America. She fuels the love of Chef by educating and enabling partners on our commercial products and open source projects.
---
Wrap-Up: AWS Summit in New York City
We enjoyed meeting so many members of the community at the AWS Summit in New York City last week! The Summit started Wednesday, August 10th with a full day of sessions including one on Securing Cloud Workloads with DevOps Automation. There was also an awesome startup simulation where participants acted as a DevOps lead.
Read more
---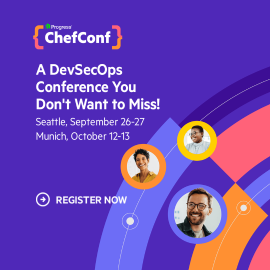 FOLLOW @CHEF