Author:
Skyler Layne
Skyler Layne is a Senior DevOps Specialist at Indellient. His main focus is helping teams reach their software goals and has been working closely with Chef for the past year. Skyler is skilled in the ways of automation, and enjoys running for too long, collecting fountain pens, and counting down the days until ChefConf – which he has attended for the past two years.
---
Guest Post: Announcing New Jenkins Plugin to Manage Habitat Packages
Jenkins users can now better manage their IT infrastructure and reap the benefits of the latest open-source plugin accessible from the Jenkins Update Center and source code on GitHub.
Read more
---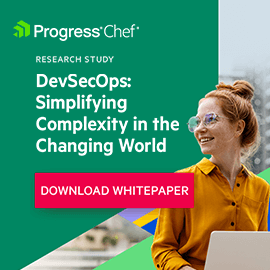 FOLLOW @CHEF