Author:
Siraj Rauf
DevOps Specialist at Indellient, Inc.
---
How to Integrate HashiCorp Vault into Your Toolchain with Chef Habitat
Guest post by our friends at Indellient. We're all on a mission to develop quickly, deliver reliably, and release more frequently, all in the name of better supporting our business. We must do all of this – securely, of course – across multiple environments.
Read more
---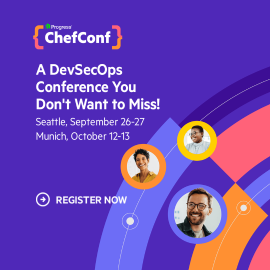 FOLLOW @CHEF