Author:
Victoria Jeffrey
Victoria is a Software Engineer at Chef. Currently based in the Miami/Ft. Lauderdale area, she's been with Chef for 1.5 years, focused on InSpec and Chef's commercial offering, Chef Automate.
---
The Audit Cookbook: A How-To
The audit cookbook is a tool used to run InSpec tests and send the results to chef-compliance (either directly or via chef-server) or to chef-visibility in an automated way. We recently took on an overhaul of the audit cookbook to rewrite the content using chef handlers.
Read more
---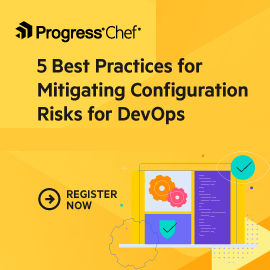 FOLLOW @CHEF