It's a new era here at Opscode and all of us here are amped to unveil our new brand: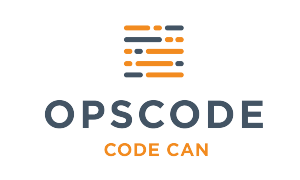 This morning at #ChefConf 2013, our CEO Mitch Hill delivered a presentation detailing the reasoning, process, and meaning behind "Code Can." For all of you unable to attend #ChefConf, we hope this blog serves as a cool look into our new brand, which we believe captures the foundation of our company and, more importantly, our Community.
But before we get into all that, we'd like to encourage you (shameless plug) to explore our brand spanking new website. We're confident the site's organization, information, and experience not only represent our new brand well, but offer a much improved user experience for learning about, and getting started with, Chef.
The road to 'Code Can' began with identifying a trend we're seeing happen throughout the the business landscape. From Fortune 100 enterprises to Web 2.0 startups, Information Technology is becoming the primary delivery platform for goods and services and the primary means of engaging consumers. The real-world examples are right in front of us – mobile banking, e-commerce, online insurance claims, media and entertainment, the list grows daily. And so, organizations of all sizes are now looking to move IT from simply being a back office support function to a front office imperative in the race to market.

In the past 5-10 years, Facebook, Google and Amazon set the precedent for using scale-out compute infrastructure to more rapidly deliver goods and services. This is now a critical undertaking for enterprise businesses. To do so, it takes more than just coding your infrastructure. To truly keep pace in the digital economy, you must code your business. Only then will you have the speed to successfully compete.
So where do we fit in?
We – Opscode and the Chef Community – are the foundation of the coded business. Opscode Chef models IT infrastructure and application delivery as code, empowering all of you to take that code and accelerate, scale, safeguard, and ensure consistency for your businesses. Whether its configuring a 'Carl Sagan big' infrastructure at Facebook, or continuously delivering applications at Ancestry.com, code can do a lot.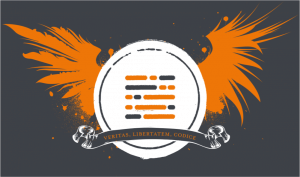 And, yet, code can't do it alone. It is all of you – the Chef Community – that wield the full power of Chef. The creativity and passion of the Community is what's really so awesome about Chef. You've realized the potential of code to do amazing things and you're innovating like crazy. Whether at #ChefConf, on the IRC channel or the Community pages, in meet-up groups or in other forms, you all are working together to code your business, and help others do the same.
And we're just getting started.
If you think about it, code can – and has already begun – to bring us all together, building not only better IT, but better business. It may sound cliché, but that's what it's about at the end of the day – using code to solve our common challenges, building something greater than any individual or single business..
We believe that with all of us working together, code can make a big difference. We believe it so strongly, we put up a billboard on Highway 101 headed into San Francisco to say so:

Code Can is a mission. Our mission. Code Can is the foundation of the Community, a testament to all the greatness happening every day with Awesome Chefs everywhere.
Code Can. We can!