Tag:
custom configurations
---
Still Writing Scripts for Managing Endpoints/End-User Machines? There is a Better Way!
Chaithra Mailankody, Associate Product Manager, and, Sudeep Charles, Senior Manager, Product Marketing, at Chef, will present current trends and issues in scripting and how Chef Desktop, which focuses on codifying your fleet instead, can help you avoid them. We will also have Q&A session where a panel will answer all your questions.
Read more
---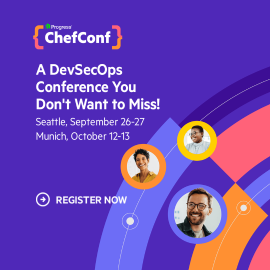 FOLLOW @CHEF