Author:
Jason Field
---
Managing Cookbooks at Scale
Sous-Chefs is a community organisation and we like to think of ourselves as a home for unloved great cookbooks. We are also a place where these cookbooks will always get maintained moving forward.
Read more
---
Sous-Chef Community Leaders 2019
Thank you all for voting on the board of Sous-Chefs Community Leaders. Voting has now closed and the results are in. Farewells We would like to wish our fond farewells to the members of the board who have chosen to step down: Dan and Joseph have been instrumental in Sous-Chefs and will be missed.
Read more
---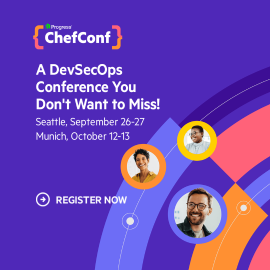 FOLLOW @CHEF