Author:
Josh O'Brien
Product Manager - Chef Infra
---
Product Announcement: Chef Infra Server 14 Now Available
Chef Infra Server acts as an enterprise hub for configuration data. Chef Infra Server stores cookbooks, the policies that are applied to nodes, and metadata that describes each registered node that is being managed by Chef.
Read more
---
New Chef Automate Functionality and End of Life Impacts
Note: The end-of-life (EOL) dates for Chef Manage 2.5.x+, Chef Backend 2.x have been extended from December 31, 2021 to December 31, 2022. For more information read the updated product announcement "New Chef Infra Server Automate Functionality and EOL Updates for Chef Manage and Backend".
Read more
---
Chef Infra End-of-Life Announcement for Linux Client on IBM s390x Architecture
Updated Dec. 23, 2020: After receiving customer feedback on this deprecation we've decided to reverse our plan to remove support for the s390x architecture in Chef Infra Client. We've published s390x architecture packages for Chef Infra Client on SUSE Linux Enterprise Server (SLES) 12/15 and Red Hat Enterprise Linux (RHEL) 7/8.
Read more
---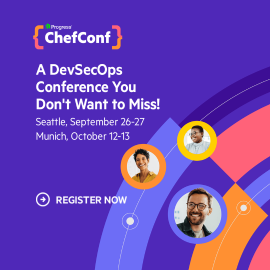 FOLLOW @CHEF