Author:
Rob Campbell
Rob is one of Chef's Senior Customer Architects where he's currently based out of the home of rock & roll, Memphis, TN. He spends his days using an extensive background in large-scale automation and security to bring sanity to the realm of software dev and release practices. Out of the office you'll find him cooking up a storm and riding bikes with friends and family alike.
---
Upgrading Your Cookbooks for Compatibility with Chef Infra Client 16
It's time to talk about Chef Infra upgrades! Last time around, we covered why it's important to run on the latest client, and reviewed some of the improvements that have been made in the last few years of releases.
Read more
---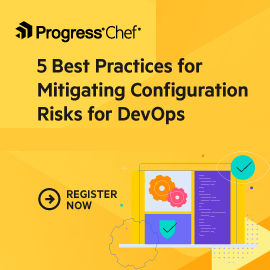 FOLLOW @CHEF