Author:
Seth Thomas
Seth is a member of the Workstation team and longtime community member. He maintains test-kitchen, bento, and loves helping new users. When not working he's an avid footballer (soccer) and goalkeeper.
---
Chef Workstation – How We Made that Demo
Editor's Note: ChefConf 2018 'How We Did It' Series Welcome to final entry in our How We Did It series based on demos from the ChefConf 2018 Product Vision & Announcements keynote presentation.
Read more
---
Kitchen-Docker or Kitchen-Dokken? Using Test Kitchen and Docker for fast cookbook testing
Chef's Test Kitchen project allows for fast functional testing of infrastructure code.
Read more
---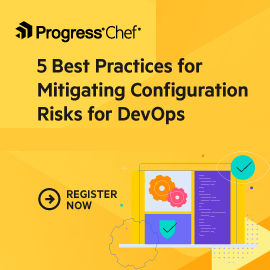 FOLLOW @CHEF