Author:
Tom McLaughlin
As the Engineering Advocate at Threat Stack, Tom uses his experience in cloud infrastructure / security to solve problems and provide great insight into solutions. He loves finding new and interesting ways of safely and securely automating infrastructure. When not at work he is a proud cat dad to two calicoes and enjoys spending his time drag racing and sailing. He is also an amateur thinkfluencer on Twitter at @tmclaughbos.
---
Habitat For Packaging Python Flask Web Services
This is a guest post by our friend Tom McLaughlin, Engineering Advocate at Threat Stack. It was first published on the Threat Stack blog on February 22, 2017. One of the challenges of building open source tools is figuring out how to package and distribute them. This is particularly true with web services.
Read more
---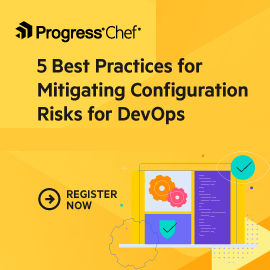 FOLLOW @CHEF