Category:
Analyst Report
---
2022 Gartner Hype Cycle for Agile & DevOps Report Identifies Four Solutions Chef Continues to Lead
Download the 2022 Gartner Report and find out how Chef solutions enable DevOps teams to automate workflows, reduce complexity with application development and deliver increased security.
Read more
---
GigaOm Recognizes Progress Chef as a Policy as Code Leader
GigaOm has recognized Chef as a Policy as Code industry leader. Read on to learn about the research firm's findings and how Chef can drive your compliance and security success.
Read more
---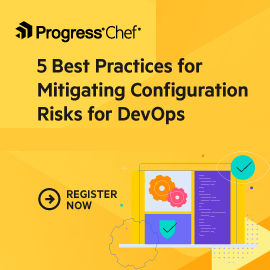 FOLLOW @CHEF