Category:
Infra Server
---
Best Practices by a Support Professional – Product Maintenance
Chef experts discuss best practices for product maintenance. Tips and tricks to empower your organizations and accelerate the DevSecOps journeys. How-tos on configure, manage, deployment in a compliant and secure way.
Read more
---
Setting up Chef Infra and Chef Automate Server
Guidelines on how to install Chef servers on single host and on two standalone machines.
Read more
---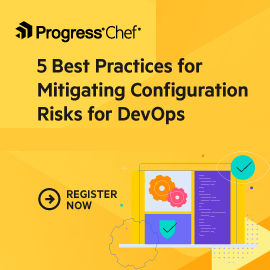 FOLLOW @CHEF