Tag:
elasticsearch
---
Product Announcement: Chef Infra Server 14 Now Available
Chef Infra Server acts as an enterprise hub for configuration data. Chef Infra Server stores cookbooks, the policies that are applied to nodes, and metadata that describes each registered node that is being managed by Chef.
Read more
---
A journey with Habitat on Amazon ECS, part 2
In the first part of this series we got the Chef Automate Pilot container stack up and running on ECS. Now let's make it survive termination of any container or EC2 instance without losing data by adding AWS RDS, EFS and Elasticsearch.
Read more
---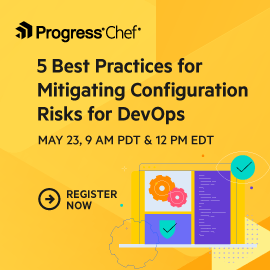 FOLLOW @CHEF