Tag:
Marketplace
---
How to Deploy Progress Chef in AWS in 3 Easy Ways
Accelerate your DevSecOps journey and learn about the three distinct, efficient, flexible marketplace options that will enable your team to have Progress Chef up and running within AWS Marketplace in a short period of time.
Read more
---
Azure Marketplace: Streamline your Chef Deployments in Minutes
Provides continuous secure applications and infrastructure that accelerates your DevSecOps journey. Install your Chef solution in your Azure subscription with all the benefits of Chef in an easy-to-deploy model.
Read more
---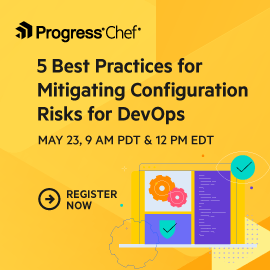 FOLLOW @CHEF