Solutions
Government ATO & STIGs Compliance Solutions
Accelerate the ATO process using continuous compliance.
Request a Demo
Quickly Deliver High Quality Applications While Maintaining Compliance
Ensuring compliance standards traditionally involves slow, manual, post-build security scanning as part of an ATO (Authority to Operate) process. Unfortunately, this approach catches compliance-related defects far too late in the process, creating rework for engineers that cascades into multiple negative scenarios; budget overruns, schedule slippage, and dissatisfied users.
Through continuous automation, Chef Automate incorporates compliance processes into every stage of your development cycle so you become continuously compliant, significantly mitigating, if not removing, these pain points.
STIG Automation with Chef Infra and Chef InSpec
Chef InSpec to ingest STIG data, how to read and determine what STIGs apply to you, and how to remediate those STIGs with Chef Infra.
STIG Automation with Chef and InSpec
- John Ray, Sr. Consult at Shadow-Soft
Applying Compliance Frameworks on Azure Government
Microsoft Azure Government enables compliance around your infrastructure. Chef Automate and Chef InSpec are designed to enable you to make your systems themselves compliant. This webcast shows you how easy it is to take the existing CIS/STIG controls and translate them into Chef InSpec, enabling teams to operate at velocity by automating their compliance and security posturing into their infrastructure development processes.
Applying Compliance Frameworks with InSpec on Azure Government

View all customer stories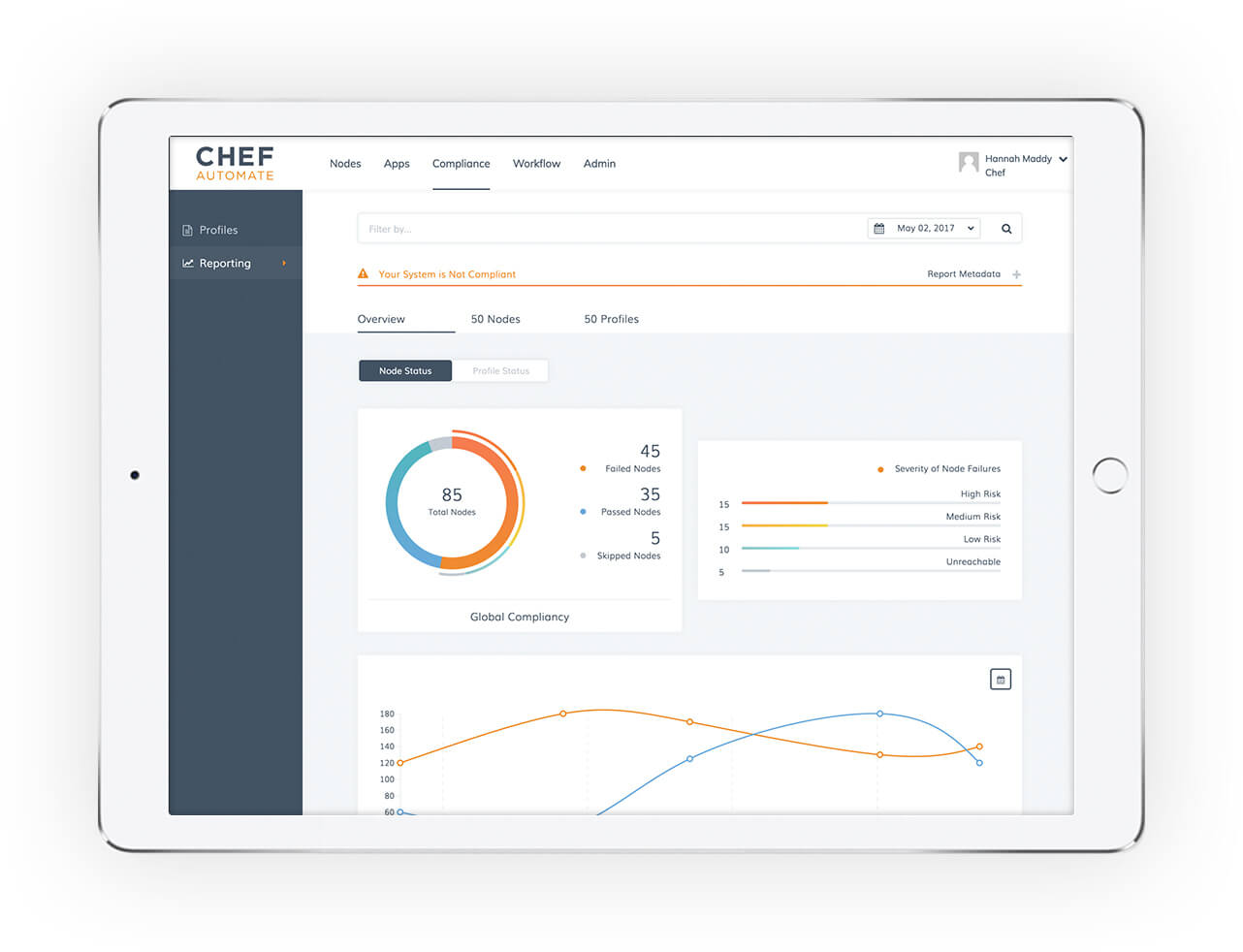 Gain Operational Visibility with Chef Automate
Whenever Chef configures a system, Chef Automate collects the results, providing filterable insights and a fully-auditable history of configuration change, across every environment you manage. When your Chef policies change, Chef Automate keeps track of who made what change, and when it was implemented. With Chef Automate, you always know exactly how your environments are configured, whether you manage dozens of systems, or thousands.
Learn more about Chef Automate
Chef Software Inc. is registered with the US federal government's System for Award Management (SAM) under DUNS: 873098805, CAGE: 7DEJ6, MPIN: OPSCODE00. Chef is also listed in NASA SEWP (Solutions for Enterprise-Wide Procurement).