Author:
Doug Barney
Doug Barney was the founding editor of Redmond Magazine, Redmond Channel Partner, Redmond Developer News and Virtualization Review. Doug also served as Executive Editor of Network World, Editor in Chief of AmigaWorld, and Editor in Chief of Network Computing.
---
14 Benefits of Infrastructure as Code (IaC)
Leveraging infrastructure-as-code allows I&O leaders to make infrastructure consistent and repeatable for consumers, increasing the enterprise's adaptability to change.
Read more
---
Managing DevOps Complexity Through Automation
Read more about how Chef democratizes DevOps with a way to configure, deliver, and manage from any cloud to any edge that is secure and compliant.
Read more
---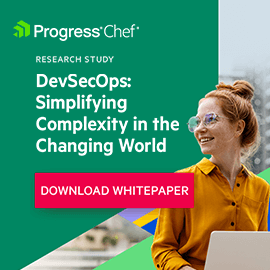 FOLLOW @CHEF