Author:
Shua Matin
Shua Matin is a Senior Manager, Product Marketing at Progress. Shua has over 16 years' experience across presales, business development and marketing roles for Governance, Risk and Compliance, and Talent Management domain. Her experience is in market analysis, product packaging and positioning, driving the marketing strategy and planning, competitive analysis and sales enablement.
---
Managing Payment Card Industry Data Security Standard (PCI DSS) Compliance with Ease
Learn how Chef Compliance helps manage PCI DSS Compliance by incorporating compliance processes into every stage of the development cycle.
Read more
---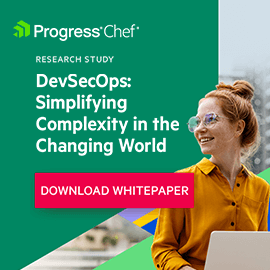 FOLLOW @CHEF