Author:
Smitha Ravindran
Smitha is a Content Manager at Progress. She is a software enthusiast who loves to combine her interest in tech with her love for words. After two decades of practicing and teaching computer science, she writes about all things tech. In her spare time, she reads!
---
How Does Chef SaaS Make IT Infrastructure Automation More Efficient?
The primary objective of IT automation is to make processes related to infrastructure faster, more secure and error-free. Chef SaaS enables you to automate your IT infrastructure with the power of the cloud. Now, all your favorite Chef tools are available as SaaS. No setup hassles, no maintenance and no extra resources required. Read on to learn more.
Read more
---
Why Configuration Management is Important to Being Compliant and Secure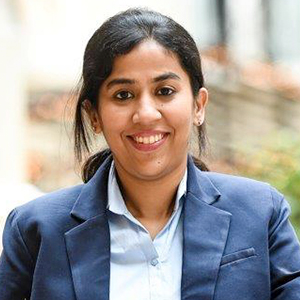 By Shua Matin
Better configuration management leads to better compliance and security. This blog explains how managing the configurations across your entire IT estate and using a tool like Chef Compliance helps mitigate risks and achieve continuous compliance throughout the CI/CD process.
Read more
---
Progress Chef Has A Brand-New Support and Learning Hub. Here's What You Need to Know.
Progress Chef is migrating from our current support site to a new Progress Chef Support & Learning Hub. This blog explains the reasons, features and benefits for the customers. Additionally, the Aha! Ideas (enhancement requests) portal is also undergoing a change which is described here.
Read more
---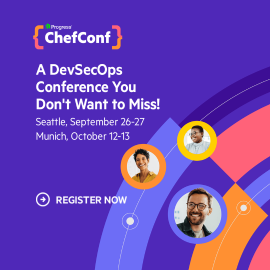 FOLLOW @CHEF